Hello and Happy New Year! We're building something new at the intersection of narrative creativity, online social gaming, and AI. Here's an update on our progress and why we're so excited for what's next.
The Future of Play
The world changed in 2020. The pandemic has separated us, in many ways, from our families and friends. Yet as our lives have become more constrained, we've sought new ways to come together.
Tabletop fantasy roleplaying games like Dungeons & Dragons are more popular than ever. Unlike other games, the players create the story together, in a world only they can imagine, guided by a 'Dungeon Master' who narrates and mediates gameplay. Buoyed by exposure in mainstream media and the rise of streaming platforms, D&D is increasingly appealing to a new generation, even as its creators and community work to transcend its biases and increase the pool of skilled game masters. Leading a collaborative, inclusive, and fun adventure is hard work!
D&D's growth also highlights a broader trend where the future of gaming is clearly social. We now play games as much, if not more, to hang out with friends and have shared experiences as for the gameplay itself. Beyond chat, storytelling has become a popular side-channel activity during play in Roblox and in games like Minecraft.
The combination of narrative creativity and online social gaming is powerful. How can we create millions more of these experiences?
We believe AI can help, by unlocking a new kind of collaborative storytelling play.
The Everything Story
At Hidden Door, we're building a social narrative gaming platform. You could think of it as Roblox meets D&D, or multiplayer fan fiction.
Players create personalized characters and take them on adventures together across a variety of open story worlds where anything is possible. These are a mix of themed worlds (castles! pirates! vampires! space! space vampires?) or existing narrative universes (more on this in a bit).
Borrowing from classic tabletop gaming, we use language to bring the world to life, revealing and generating new locations, characters, and plot threads as they explore. To help, the game features an 'AI Guide' that ensures players don't get stuck while also moderating their actions. Characters can have rich backstories and personalities which evolve through play.
It's also social! Players can share and remix others' stories and worlds. "Check out my superhero story!" "That's awesome but it would be better on THE MOON! clicks to play" We are also planning a live multiplayer experience.
How does it work?
Our core technology is a new kind of narrative game engine designed for safety and content standards, enabled by recent advances in the area of AI known as natural language processing (NLP). It can represent and update a story world through language.
This work is guided by a few principles:
Safety First

Keeping players safe is our highest priority. This means that, in addition to ensuring a civil online community, we must also focus on the behavior of our AI.

As we've previously written, current leading approaches to language generation are deeply problematic, particularly for products aimed at younger players. They simply aren't controllable. This also has implications for their usefulness in gaming and storytelling, where remembering the state of things is pretty important!

We're taking a different approach. It's a hard engineering problem to build controllable language generation, but it allows us to invest in content safety, own our data and models, and build experiences out of reach of those relying on off-the-shelf models or APIs. We'll be creating a system that understands and moderates the language of the story. In the future, this same system will make it possible to import existing stories and play them as immersive fan fiction.

People + AI

AI is not creative; people are. Our goal is to give them creative superpowers by removing any friction to having fun while making stuff up. Think of it like a magic pen, that helps fill in the details of your idea as you sketch it out.

See Yourself

Players are diverse, and everyone has a story to tell. Too many online experiences implicitly reinforce gender, cultural, and other stereotypes. We commit to ensuring our game and AI reflect a global community and allow everyone to express themselves.
Join the Adventure
In 2020 we founded the company and laid the foundation. Here's what we're working on next:
Experimenting!

We're always building prototypes to explore what's possible. We're looking forward to sharing the outtakes and weirdness we discover along the way. For example, did you know that the most common noun in fan fiction is… "eyes" 👀?

Early Access!

Want to try it out? We're seeking players to explore and share feedback on aspects of our game.

Do you know an opinionated kid ages 9-12 who loves role-playing games or improvising stories with friends? We're building an experience where players as young as 9 can create and explore together, and their input really matters in our development process! Just fill out this form to sign up for early access.

Hiring!

We're forming an incredible, diverse team to tackle some of the most interesting problems at the intersection of narrative gaming, AI, and social connection.

Want to work with us, or know someone who should? We're currently hiring engineers and machine learning/NLP hackers, and also welcome applications from anyone who might be able to contribute.
That's it for now! We look forward to sharing more over the coming weeks and months. Thank you again for joining us on this adventure.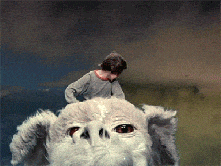 Onwards!
Hilary and Matt